This month's funniest tweets

So, this looks like a job for me, so everybody, just follow me, because we need a little bit of laughs.

Guess what ? English speaking people had their eclipse too ! And the resultat was more or less the same…
Remember not to look directly at jokes about the eclipse.

— Matt Leys (@mattleys) March 20, 2015
I think the Solar Eclipse is one giant cover-up.

— Marty Lawrence (@TeaAndCopy) March 20, 2015
The eclipse is brilliant. pic.twitter.com/OijuYxSHzr

— Boring Tweeter (@b0ringtweets) March 20, 2015
Life done wrong.
https://twitter.com/Max_Fisher/status/578734602413588480
https://twitter.com/SciencePorn/status/582051062393229312
The Teletubbies are fucking terrifying in black and white. pic.twitter.com/1b4BN0U838

— Steve Danger (@RiffRaff1971) March 25, 2015
There was a sale on refrigerator magnets pic.twitter.com/sARtNxOAgK

— Patrick Chovanec (@prchovanec) March 28, 2015
*summons spirit on Ouija board*;me: what is your name? ghost: i.h.a.v.e.a.b.o.y.f.r.i.e.n.d

— curv'Ed (@EdwindelaRenta) 7 Mars 2015
If I were ever abducted by aliens, the first thing I'd ask is whether they came from a planet where people also deny science.

— Neil deGrasse Tyson (@neiltyson) March 25, 2015
Life done right.
https://twitter.com/_youhadonejob/status/577558183054540800
"Hello 911"
My neighbors are too loud
"This number is for emergencies"
Sorry bye
*2 minutes pass*
"Hello 911"
My neighbor's house is on fire

— dan mentos (@DanMentos) March 23, 2015

https://twitter.com/MedievaI_React/status/579446523303309312
I have a real big fear over hurdles but I'm proud to say I got over it

— Luke Brooks (@luke_brooks) March 23, 2015

https://twitter.com/CuteEmergency/status/580553475727187969
Clash of the toilet philosophers pic.twitter.com/Iim0RCZmrP

— Joel Willans (@Joelwillans) March 22, 2015
Me: Were you good at daycare?

4-year-old: What do you mean by "good?"

I'm raising a lawyer.

— James Breakwell, Exploding Unicorn (@XplodingUnicorn) March 24, 2015
And just for you, a little bonus, some tweets from before the existence of the Countwer

Leave a better planet for our children? How about leaving better children for our planet?

— Scott Linnen (@ScottLinnen) March 11, 2013
*In court*

"Says here u brutally murdered 63 prostitutes in Vegas"

"What happens in Vegas stays in Vegas"

"Lol tru my nigga u free to go"

— Marcellus (@ArcticCamo_) July 2, 2014

https://twitter.com/Snarfernini/status/352156341386747904
Has anyone ever actually left the house when they texted "on my way"?

— Amy (@Yes_ImAmy) June 26, 2013
If you liked this selection, you may also like the former ones. You can read them by clicking on the picture :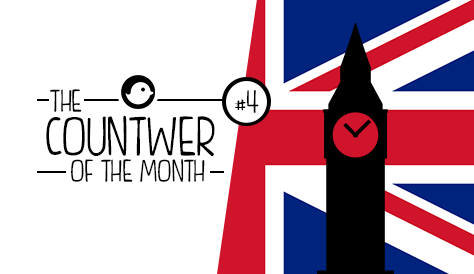 On the Countwer: